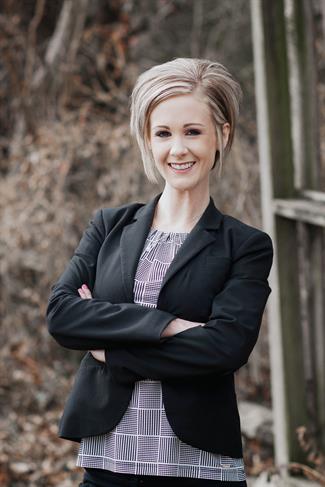 Born and raised in West Frankfort, Brittany Elliott understands the importance of taking care of her family and community. At the Drew Law Group, Brittany focuses on family law to help make Illinois a better place to live and raise a family.
Brittany earned her bachelor's degree in criminal justice from Southeast Missouri State University in Cape Girardeau, Missouri, where she was inducted into the Phi Eta Sigma honor society. She earned her law degree from Thomas Goode Jones School of Law at Faulkner University in Montgomery, Alabama. Brittany interned at the school's family violence clinic and was recognized for her outstanding academic achievement in workers' compensation.
After law school, Brittany obtained her Illinois license and began working in the St. Louis metro east area, focusing on workers' compensation and personal injury. She switched to family law after getting married and moving back to Southern Illinois. Prior to her employment at Drew Law Group, Brittany served as a court-appointed guardian ad litem and public defender in Franklin County.
Active in her community, Brittany is a member of Trinity United Methodist Church and a proud supporter of Redbird Athletics. Brittany is the daughter of Kevin and Tina Harpool. She currently lives in West Frankfort with her husband, Eric, and they have three children together: Jacob, Lexilyn and Sydney.
If you need help with a divorce, child custody or any other family law matter, please contact our Jefferson County divorce attorney at Drew Law Group today. We understand how painful these issues can be, which is why we treat you with the respect and compassion you deserve.
Call (618) 219-8833 or contact us online for a case consultation.